KEGS Foundation News & Events Archives


News/Events in the 2010/2011 Academic Year

KEGS Foundation, KEGS and Don Salt Scholarship Recipients with Foundation Directors at the March 2011 KEGS Breakfast

Ten of the KEGS Foundation scholarship students (plus the recipients of the two KEGS scholarships and the two Don Salt scholarships) attended the KEGS Breakfast (generously supported by SGL) and enjoyed the fast-paced talk on web-based geosciences by the Director of the Minn. Geological Survey, Dr. Harvey Thorleifson.

Additionally, ten of the KEGS Foundation scholarship students were able to attend the diverse and stimulating 2011 KEGS Geophysical Symposium on 'Geophysical Challenges' held on March 5, thanks to subsidies and support by the Foundation, and a sizable number also attended some portion of the PDAC mega-convention taking advantage of its great educational and networking opportunities.
Current Scholarship Students Attending the KEGS Symposium
in Toronto, March 5th, 2011
Recent Events: January 2011 Update on Scholarships Awarded
Scholarship cheques to all 21 recipients (13 undergraduates and 8 grad students at 12 universities) for the current academic year (2010/2011) were presented at various ceremonies and events over the course of the fall semester. Below are depicted some of the recipients and the particular presentations.
KEGS Foundation Scholarship Recipients at Queen's University
KEGS Foundation Scholarship Recipients at Memorial University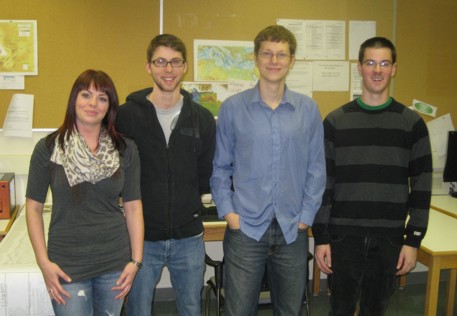 November 1st, 2010 SGS Meeting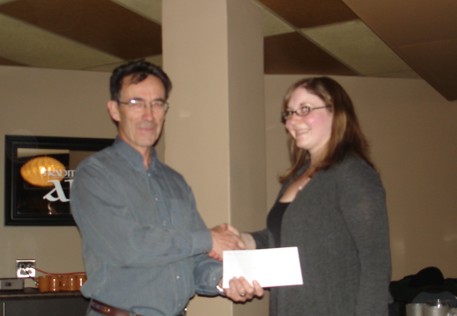 KEGS Ottawa Geophysical Talks, September 2010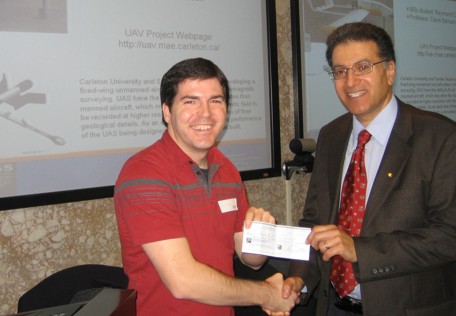 KEGS Foundation to award WAMIC Geophysics Scholarship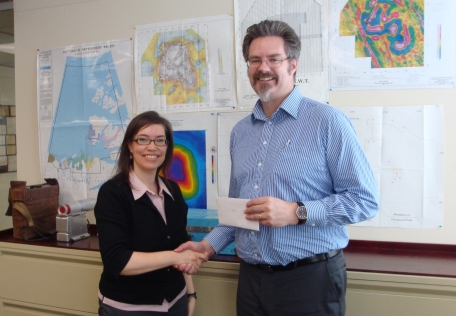 <<< Back to News & Events List