KEGS Foundation News & Events Archives


News/Events in the 2011/2012 Academic Year

KEGS Foundation Scholarship Students at the March 3rd, 2012 KEGS Symposium in Toronto

The KEGS Foundation was very pleased to welcome twelve of the current twenty scholarship students who were able to attend the excellent KEGS Symposium on March 3 and/or the stimulating KEGS Breakfast on March 6, thanks to additional support provided by the Foundation and by various sponsoring companies for these events. The photos below show the participating KEGS Foundation scholarship students, plus the two most recent Don Salt scholarship recipients (Faith Meadows and Yijian Meng, UofT) and the first JESteers Field School Bursary recipient, Danica Pascua (also Uoft). Most of these students also took advantage of the many educational and professional opportunities offered by the PDAC convention (March 4-7).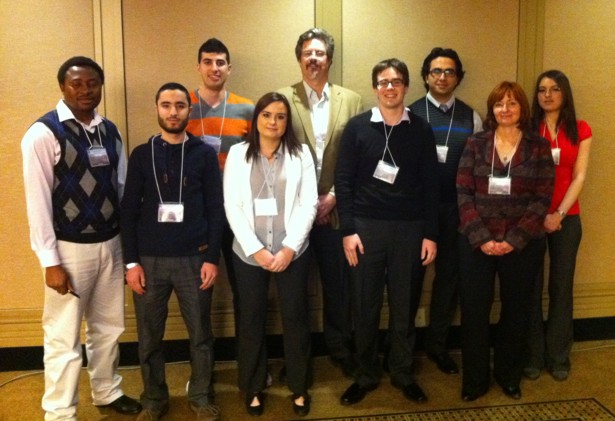 Scholarship Students and Foundation Directors attending the 2012 KEGS Breakfast (March 3, Toronto)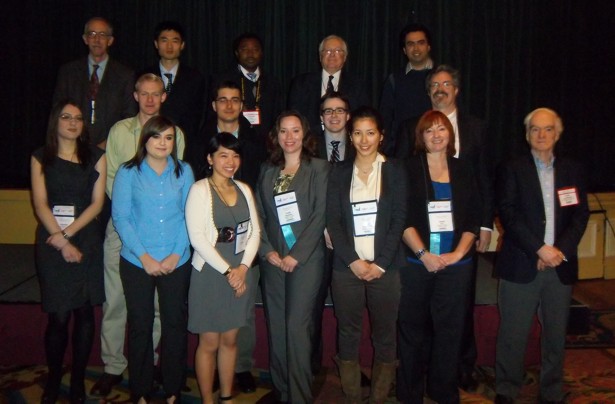 Phil Hallof's January 12th, 2012 induction into Mining Hall of Fame

Presentation of 2011/12 Scholarships Completed

December 2011 Scholarship Presentation at KEGS/UofT Meeting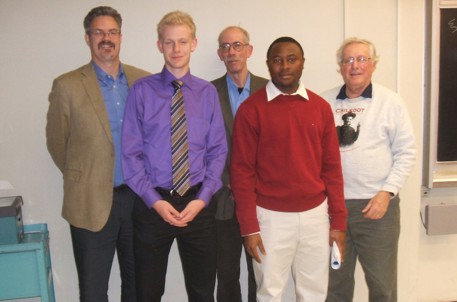 December 2011 Scholarship Presentation at the University of Saskatchewan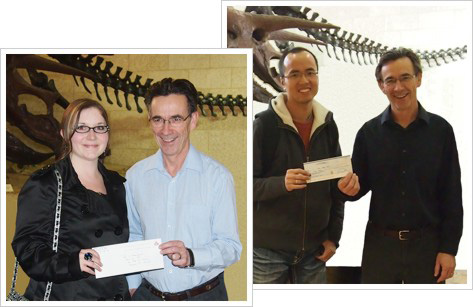 November 23, 2011 KEGS/Québec Breakfast
Presentation of 2011 Scholarships at KEGS-Ottawa
Meeting Nov 17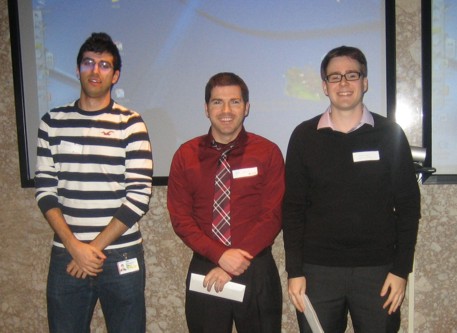 Scholarship Awards Presented to Queens Students
at November 8, 2011 KEGS Meeting.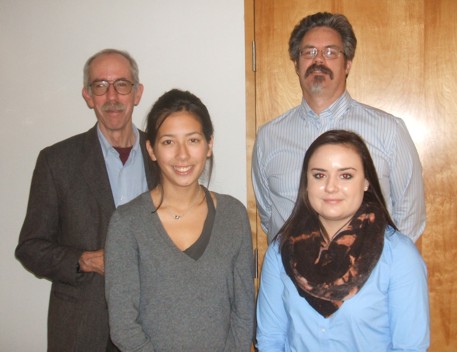 2011 Scholarship Awards: UofT Presentations
<<< Back to News & Events List