Scholarship Awards Presented During Fall 2022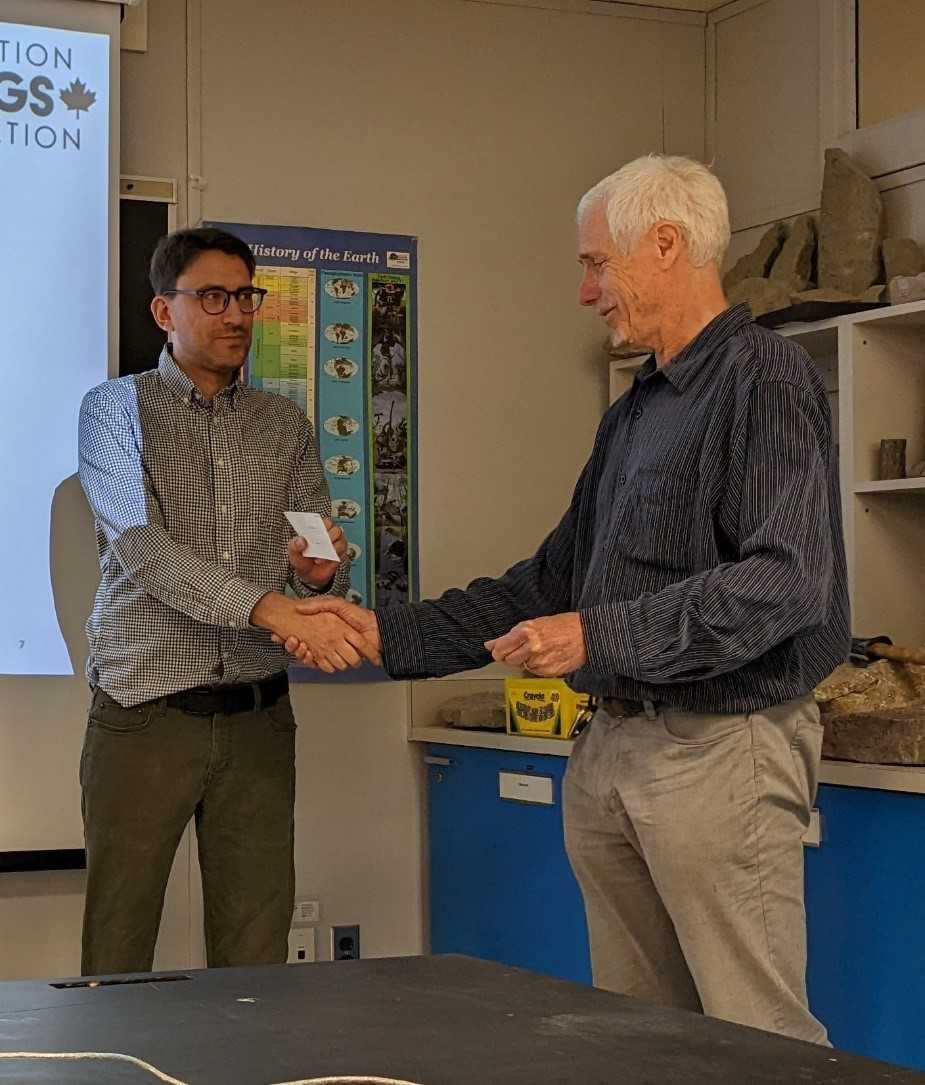 Christopher Mancuso, Ph.D. candidate at Laurentian University, receives the Michael and Patricia Carson Geophysics Scholarship for Indigenous Students from Prof. Richard Smith (Dir), Nov 2022.
KEGS Foundation Activities at Xplor: Oct 4-6, 2022
See details: Activités de la Fondation KEGS à Xplor 2022
2021/22 Scholarship Presentations
Reduced COVID-19 restrictions allowed us to present the scholarship awards in person to the University of Toronto students during the November 2021 KEGS meeting.
Left to right: Jenna Mackenzie (Director), Daniel Kahn, Nicole Freij (CMIEF Steers Bursary), Erkan Gun, Ryan Wang, Tianshi Liu (Collett Graduate Scholarship), Jerry Roth (Director).
Click here for News & Events Archives