KEGS Foundation: Highlights & Upcoming Events
Jim Macnae, inaugural Collett Distinguished Visiting Lecturer, in Toronto March 1-15
EM Interpretation Short Course presented by Jim Macnae, March 7, 8:30 am at U of Toronto*
Renewal of scholarship program for 2019/20
Lecture by Jim Macnae at UofT March 12 at 4:30pm: Airborne IP


For further information, please see summary update and/or consult the relevant web pages on this website.
Welcome to the KEGS Foundation
Geophysics plays a vital role in the renewal of key global resources and in advancing the understanding of global geoscience aspects and processes. As the principal technological forum for Canadian mining geophysics, KEGS (The Canadian Exploration Geophysical Society) has become increasingly concerned about:
Significant decline in geophysics enrollment in Canada; Shrinking geoscience departments; and Reduced government support.
These concerns are heightened by the fact that in the current millenium increased global resource utilization and other critical geoscience issues (e.g., environmental problems and earthquake mitigation) will inevitably require additional innovative and knowledgeable geophysicists.
Join us on LinkedIn!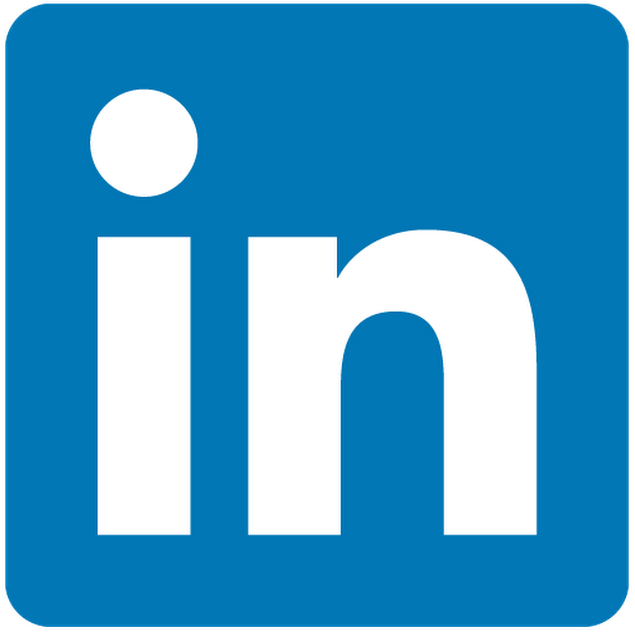 The KEGS Foundation
To help address these concerns, the KEGS Foundation was established in 1999 with the principal objectives of:
Providing scholarships to support education in geophysics* in Canadian universities; Commemorating the achievements of the current generation of Canadian geophysicists whose contributions include many technological advances and resource discoveries; and Educating the public (especially high school students) about the role of geophysics and related career opportunities.
Thanks to the recent extraordinary legacy gift from Len and Genice Collett received in late 2017, the Foundation has expanded its core scholarship program to include a special graduate scholarship recognizing important innovative research, as well as a distinguished visiting lectureship and a research fellowship, as announced in 2018, and requests for expressions of interest for the latter two appointments will be circulated at appropriate intervals.
The KEGS Foundation is guided by nine volunteer Directors, consisting of eight senior geophysicists, plus the KEGS Past President. The Foundation is also advised by a distinguished panel of fifteen geophysicists from diverse organizations and regions across Canada who serve as Counselors, ensuring that the Foundation obtains input from the various sectors and interested parties, and in turn effectively communicates its scholarship program and other educational activities to universities, students, geophysical service companies and resource corporations across Canada.
How You Can Help
Many of us recall with pride and gratitude receiving scholarship support for our university studies, benefiting from significant contributions by previous generations. Your contribution will help the KEGS Foundation sustain these opportunities for future generations. By completing and mailing the Donation Form today, you can help us build a bridge to the future. To contribute...
Jim Macnae, inaugural Collet Distinguished Visiting Lecturer, at UofT March 1-15: To present AEM interpretation short course (Mar 7) and two lectures (Mar 2 & 12). As previously announced, Jim Macnae of RMIT University in Australia, selected as the inaugural lecturer for the Len and Genice Distinguished Visiting Lectureship in Geophysics, is scheduled to be in Toronto March 1-15 hosted by the Earth Sciences Dept. at the University of Toronto. Per the recently distributed announcement, during his stay Jim will present two lectures (March 2 and 12) and a one-half day short course on AEM interpretation (March 7) (advance registration strongly advised). Full details, including online registration, can be found in the posted announcement and on the Foundation's website under 'Future Events'. Jim is also scheduled to present additional talks at Laurentian (March 15), University of Saskatchewan (March 26) and Vancouver (March 29) before returning to Melbourne.

Reunion Party and Reception at Grace O'Malleys on March 2 following the KEGS Symposium: As in recent prior years, the Foundation is again organizing a post-KEGS Symposium party on March 2 at Grace O'Malleys conveniently located three blocks north of the Convention Centre. This will provide a pleasant, informal event for veterans to reconnect, Symposium attendees to unwind, Foundation donors to be acknowledged as well as an opportunity to meet Jim Macnae as he begins his lectureship and current Foundation scholarship students. Details to be circulated in the very near future.

Renewal of scholarship program for 2019/20: In view of the generally favourable financial status and outlook for the Foundation, the regular scholarship program is being renewed for 2019/20, as well as selection of new recipients for the three Collett awards, as has been recently formally announced shortly. See Foundation website for details.

Financial Update: Thanks to the Collett legacy gift and continuing support by the geophysical community, the Foundation's finances remain reasonably robust despite economic uncertainty and market volatility, as is detailed in the financial report for FY 2018 (ending July 13, 2018) which has just been posted on the Foundation's website. However, additional donations by sustaining and new donors are sought to continue the Foundation's core scholarship program..

Fundraising efforts: Thanks are extended for the recently renewed generous donations to support the Foundation's regular scholarship program by Crone Geophysics, Gordon West, Tony Watts, Ken Nurse and Director Emeritus Laurie Reed. The customary charitable tax receipts for 2018 donations should be ready for distribution shortly. Individual donors are reminded that they can double the impact of their donation (up to $250 per year) via the pledged support for the continuing matching donation program generously funded by Phoenix Geophysics.

Governance: Board meeting March 3, AGM March 5: As previously announced, the transition process to implement a more collegial governance structure with greater roles and designated responsibilities by all nine Directors, under the guidance of the Acting Chair Stephen Reford, is continuing, with the Investment Committee revived and Chris Nind appointed Treasurer, and Jean Legault designated as Secretary and Educational Director. Additional changes are likely to be instituted at the regular Board meeting, scheduled for Sunday AM March 3 and discussed at the Foundation's AGM on Tuesday March 5 following the annual KEGS Breakfast.

KEGS Special Lectures: Seven Special Lectures were presented this fall, all serving to raise awareness of KEGS, the KEGS Foundation and its scholarship program. Thanks are again extended to the volunteer lecturers for their generous participation in this important educational program.

Collett Research Fellowship at the GSC: Dr. Pejman Shamsipour of Montreal, selected as the inaugural recipient of the Collett Research Fellowship, is continuing his collaboration with the GSC into developing enhanced software to generate integrated 3D models of the geology of Canada as part of the Canada in 3D project. (For details see announcement here.) He will likely be presenting updates on his efforts at various relevant meetings during his six-month fellowship, including at the KEGS Symposium on March 2.
---------------------------------------------------------------------------------------